Rising Star Juliana Dreams Rocks Her First BangBros Scene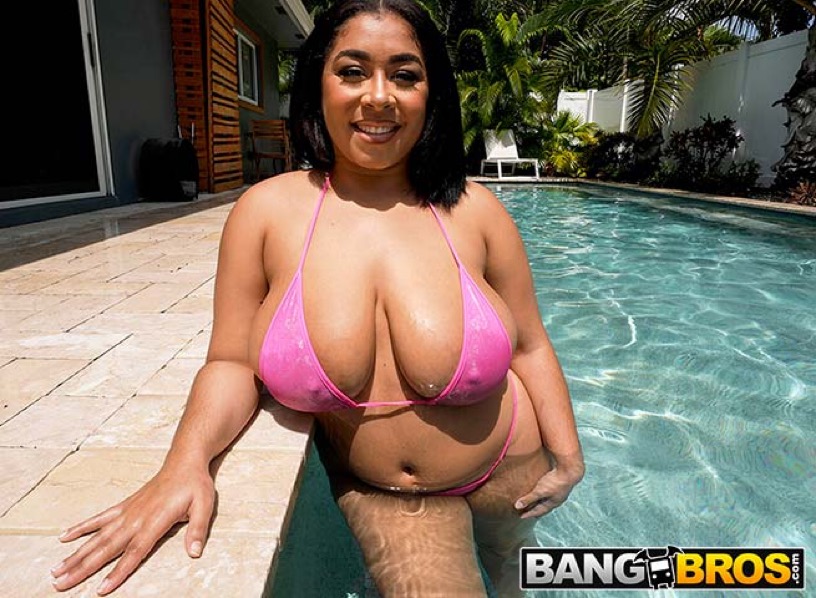 (HOUSTON, TX | October 12, 2023) – Rising Puerto Rican + Dominican Star Juliana Dreams has her first ever BangBros scene "Giant Boobs in the Pool" with none other than Jay Bangher released today Thursday, October 12 – where her curves and great assets are on full display from poolside to the bedroom and she gets twisted and turned in every way possible.
"Miami was awesome, and I enjoyed my BangBros debut," Juliana said, adding "I had a lot of work while out there, and I can't wait to see how much further my career goes now after this scene has dropped. If you haven't found it on BangBros yet, go check it out now!"
Juliana Dreams has come a long way and her star is on the rise! Fans can find Juliana Dreams's scene with BangBros at: https://bangbros.com/video/9445511/giant-boobs-in-the-pool and see her in all her curvaceous glory.
Find / Follow / Like / Sub:
X (Twitter) @JulianaDrmzXXX
IG @julianadrmz__
OF @julianadrmzxxx
---
# # #

PRESS & MEDIA CONTACTS
Giovanni "Gil" Valentino at gil@sexworkpr.com, DM on Twitter at @gilv or by call/text at 713-303-5010